Tom Walkinshaw Racing returns – maker of the Jaguar XJ220 to create new sports car
The firm behind performance icons such as the Renault Clio V6 and Jaguar XJ220 is making a return as a bespoke sports car manufacturer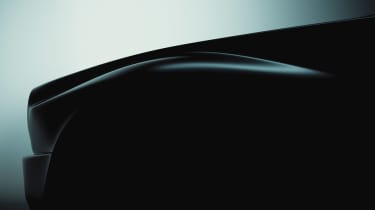 Responsible for some of the world's most iconic performance cars, including the Jaguar XJ220 and Renault Clio V6, Tom Walkinshaw Racing is one of the most significant names in the industry. While financial difficulties forced it to close its doors in 2002, it's now making a return over two decades later, not only to assist manufacturers with development, but to create vehicles of its own…
This cryptic teaser of its first new project doesn't give much away, but TWR says that even in its new form, it represents the same important values it once did, aiming to 'preserve and perfect the analogue driving experience.' Official details of its first car will be announced in due course, but the 'TWRJAG_T6' file name of this image might offer some clue.
> Renault Sport Clio V6 – review, history, prices and specs
Founded in 2020 by Tom Walkinshaw's son, Fergus Walkinshaw, alongside business partner John Kane, the revived TWR firm has some (very) big boots to fill. Originally established in 1975, the firm went on to create some of the greatest road and track cars we've seen to date, from the Aston Martin DB7 and Renault Clio V6 to Jaguar's incredible XJ220S and XJR-15.
Company founder Fergus Walkinshaw said: 'This new generation of TWR is first and foremost an engineering company that will make cars, rather than a car maker doing engineering. And that's an important distinction. We will make use of cutting-edge technology, combining new expertise with traditional craft to build world-class products that make a statement of what this new TWR is all about. We aim to build some truly impressive and innovative automobiles, unconstrained by the rulebooks and styling demands of OEMs.'
Now based in Newbury, Berkshire, TWR has already established a new technical team including original founding members. Walkinshaw added: 'We have scoured the performance and motorsport engineering worlds to assemble an incredibly talented technical team, including some members who were part of the original TWR, which just adds to our depth of knowledge and expertise. It's from this base that TWR can push forward for a bright new future.'