BMW M2 v Porsche Cayman GT4 v Alpine A110 R: Are these 2023's best sports cars?
Alpine's new A110 R and BMW's latest M2 arrive at the crease ready to face their toughest opponent: Porsche's Cayman GT4
So far, so good. In fact, Very good. The BMW M2 is settling into an easy lope, crossing country at medium-brisk pace. Steering is keen but measured; ride cushioned; straights devoured in one gear as the straight-six's sinews warm up and flex its hulking torque reserves.
These are our first miles in the BMW M2 in UK spec on UK roads. Until now we've driven it in Germany and in Arizona, but the former was as a pre-production prototype and the latter was half a day, on a mostly freeway-dominated route, during its international media launch. It shone on both occasions but the UK can throw the odd surprise jab to knock out even the hardiest of newcomers.
> BMW M2 v Porsche Cayman GT4 v Alpine A110 R: ultimate track test
The primary concern on the launch – that the ride might prove too firm for lumpy British roads – melts away early on. On 19- and 20-inch wheels front and rear respectively (same size as on the M3 and M4, with which the new M2 shares much of its hardware and structure), the ride is really rather smooth. In fact, in Comfort mode it's a little too loose-limbed on undulating roads, bordering on wallowy. Firmer Sport and firmest Sport+ keep the body's movements better in check, exhibiting the same controlled vertical behaviour that so impressed in Arizona, without sacrificing ride comfort. If anything, it's improved by the chassis' movements being tightened by those few extra degrees.
There are a few other issues that didn't come to light before, however: the pedals are more acutely offset in right-hand drive, and when treading the clutch pedal (this is a manual M2, the six-speeder a £545 option in the UK; an eight-speed torque-converter auto is standard) my left leg collides with the carbonfibre centre-piece on the optional sports seat's base every time I change gear. 
Although I'm relatively long-legged, I need to push that seat further forward than I'd like to get the clutch pedal all the way to the floor, which puts my torso too close to the too-fat BMW M steering wheel, and the resulting hemmed-in effect feels like wearing a jacket that's a size too small. Especially from behind the high bonnet line and ultra-wide, curved, dual-screen display that looks a size too big, more at home in an SUV's cabin than the 2-series' interior. Yet the new M2 is big on the road. It's a little wider and longer than the previous F87-generation M2, and what felt like (and is) a compact car in the US's vast roadscapes is on the cusp of being wider than ideal to flow and thread down narrower British B-roads.
Partnership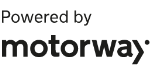 Need to sell your car?
Find your best offer from over 5,000+ dealers. It's that easy.
If anything, however, it feels even faster than it did in America. The 3-litre, twin-turbo engine is a monster. It turns out 454bhp and 406lb ft to the closely related M3/M4 lump's 503bhp and 479lb ft but still feels indecently rapid. With all 406lb ft spread on a table-top torque curve from 2650 to 5870rpm, you can dip into its vast pulling power any time, in any gear. A couple of times, accelerating smoothly to pass traffic on the motorway, I absent-mindedly reach to short-shift up a gear before realising it's in sixth already.
We're heading north, to the Scottish borders, to meet John Barker and Antony Ingram in two of the best sports cars in the world today. Back when the original M2 launched, it had plenty of coupe and sports car playmates from other manufacturers to spar with; now it's a different world, and there are fewer worthy foes. Given the dearth of toe-to-toe competitors, and the M2's promise, we're bringing it along to a test of two higher-priced, high-fidelity sports cars as an ultimate acid test for the BMW. 
The Alpine A110 R is new to UK roads too and something of an enigma: it's designed to excel on the track, but on its Spanish launch (evo 307) it proved more fun on the road than on-circuit. How will it feel over here? And how does it match up to its most obvious foe: Porsche's 718 Cayman GT4, a benchmark fast road/occasional track sports car, 2019 evo Car of the Year champ and still a yardstick in every sense?
So this is a test with three subplots: How strongly does the M2 sparkle on more varied roads? How does the Alpine A110 R stack up against the GT4? And might the M2 just surprise us all by outshining both of them over the balance of the test? After all, we all love the idea of an ultra-focused two-seater sports car, but so often a four-seater performance car with a decent boot ends up being the option that would best fit into our lives. And the new M2 is the hottest new four-seater performance car of the moment, with perhaps enough dynamic firepower to make it the pick of this bunch on overall merit. Make that four; because after we have finished on the road we'll head to Anglesey to see how they perform on track and against the stopwatch. 
That first subplot question is becoming a tougher one for the M2 to answer as its wheels cross the border. It's a heavy car, its kerb weight quoted at 1700kg, and while it feels much lighter than it really is in most scenarios, up here that mass suddenly becomes very apparent. The roads north of Northumberland can throw more challenges at the M2 than the Arizona canyons did, like a tennis machine serving up faster serves with less of a pause between them. There's one particular moment that throws things into sharp relief: a downhill braking-zone plunge into a medium-speed left-hander with its turn-in point at the base of a compression, then a steep uphill exit which flows into a fast-ish right-hander. It's a section of road I've relished before in other sports cars and hot hatches. The M2 is not happy. The front axle, keen at more leisurely speeds on more calmly cambered roads, suddenly feels very reluctant to turn. And not overly connected to the rear, as if the car's nose wants to go one way and the rest of it the other. All of a sudden it's clear just how much mass is in motion, and how much work the M2's chassis has to do to manage it.
There's an ominous feeling we're about to feed the M2 more than it can chew. Especially when the other two cars hove into view. There's a visual just-rightness about both of them: wheels filling the arches just so, they look ready to change direction on a sixpence, even when stationary.
Admittedly both are from an echelon above the £64,890 M2 in terms of price, while being well-matched with one another. The Cayman GT4 starts at £81,700 and this car, with options including ceramic brakes (not available on the M2), bucket seats and the track-focused Clubsport package with a half-cage, fire extinguisher and Michelin Cup 2 tyres, is listed at nearly £100k. (The base flat-four 718 Cayman is £52k and the most affordable flat-six version, the GTS 4.0, is £73k.) The Alpine A110 R is £89,990 to the base A110's £52k.
It's still a four-cylinder engine in the middle of the A110 R, in the same near-300bhp tune as the A110 S and GT models. The R's extra performance comes from less weight (just 1082kg at the kerb), more aero and serious suspension components: manually adjustable dampers, with 20 clicks of combined bump and rebound adjustment; springs 10 per cent stiffer than the regular car's, and anti-roll bars stiffer, too, by 10 and 25 per cent front and rear. 
It's an extreme-looking thing in photos, including those 18-inch aero-optimised (and entirely carbonfibre as standard!) wheels, but in person it all gels together to create a car with no little visual appeal. Antony can imagine it with a central aero dorsal fin like one of Alpine's LMP2 prototype racers, while it puts John in mind of a '60s streamliner record breaker. 'And it's unmistakably French,' he adds. 'I can imagine those wheels looking good on a Renault 16 – although I'd never dare park in a street with kerbs. And the unpainted carbon bonnet and "rear screen" are a bit much for me.'
Within the R, your eyes flick forlornly to the space where the main rear-view mirror would be. With no rear glass, there's a floor-to-ceiling bulkhead behind you. You swiftly acclimatise to using the door mirrors alone, and parking's no problem thanks to the camera display on the little touchscreen mid-dash. It might have been nice to have a permanent rear camera display where the central mirror would normally be, a bit like on the KTM X‑Bow GT‑XR that we drove in issue 310, but no doubt the manufacturing costs would boot the total price for the A110 R well into six figures. 
You sit in an ultra-thin yet comfortable carbon shell with plenty of padding. Antony reports feeling comfy enough for around three hours on the way here before getting a numb back – longer than I lasted in the M2's lumpy sports seats. There are six-point harnesses to go with the R's race-style seats, although they combine into three connectors, making them less of a faff than some to clip together. (But still a faff, nonetheless.)
Underway, the first thing that strikes you is the steering. It's weightier, more feelsome than the fingertip-light set-up in the standard A110 and its S and GT derivatives. Maybe that's down to the new suspension, maybe to the lower, adjustable ride height (10mm lower than that of the regular A110 for the road, with scope to go a further 10mm lower for the track) or the characteristics of the Cup 2 tyres, but this is the first A110 I've driven with real steering feel. 
It's so responsive, so precise. After the M2 it feels like swapping a weighty baseball bat for a carbonfibre tennis racket. The only thing more remarkable than the grip generated by the Cup 2 tyres is the fact that it's shorts weather on a Scottish road test, with temperatures in the high 20s. The hot tarmac suits the tyres perfectly. This is a seriously grippy car, enough so to pop its inside front wheel in the air in committed cornering. Yet it doesn't feel uninvolving. 
'You don't feel like you're missing some interaction,' Antony says. 'You have the communication through the steering and chassis, so the extra grip doesn't take away from the experience. Normally I gravitate towards less powerful, less grippy cars; but actually this is my favourite A110 I've driven. It's still supple but it has that extra control.' (The M2, by the way, is also available with Cup 2 tyres as an option, although our test car is on the less focused, but still excellent, Michelin Pilot Sport 4 S tyres). 
The Alpine really is supple. Travelling in rapid convoy, we wind up on a road that ought to be wholly unsuitable: narrow, almost single-track at times, with a surface that abruptly breaks out into ruts, bumps and corrugations in places. Aboard the A110 R, it feels serene. With the dampers in a road-friendly setting, the Alpine changes direction like a gnat yet feels beautifully composed, sweetly absorbing all of the gnarly surfaces passing beneath. This is where its carbon wheels help: they save 12.5kg altogether and since that's all chopped out of rotating (and unsprung) mass, they're four virtuous circles.
Over really nasty bits, the R's special BASF bump-stops come into play. In terms of agility, it feels as I would imagine a tarmac rally car to be, but it's refined too. It's not an oversteer fiend; it's a neat and tidy car, but there's relish to be found in its precision, the finesse of its controls, and the flow it enables you to get into.
Of course the M2 can oversteer, although it doesn't feel as intuitive to do so as in its longer M4 cousin. Out of slow corners it's easy to smear the rear tyres wide, but in faster curves it can spit sideways in a less predictable way when provoked. And when you're driving neatly, in a more Alpine-esque way, there's less satisfaction because the controls feel more remote, in particular the brake pedal, which has a dead zone at the top of its travel then a real grabbiness thereafter. 
John is leading the way in the M2 and his voice crackles over the radio: 'Through that last compression it pretty much tried to tear itself in two; the front was going one way, and the rear…' Sounds like the M2's just experienced a more extreme example of the disquiet it felt on the way here.
When we reach our next stop, JB's in a thoughtful mood. 'Other BMW M cars disguise their mass such that it doesn't impinge on their dynamics until you're properly on it, but in this M2 it's all a bit more approximate, less sharp-witted. It's only on certain roads that this all drops away, though, and you can deploy the epic performance, lean on the grip and hustle usefully along. But the brakes are a pain and can throw you off your stride – and upset the car too.'
Time to switch to the Porsche. Like the Alpine, it's fitted with one-piece bucket seats, though they're optional rather than standard fit in the GT4. I find them a little upright (although you can adjust the angle if you get the spanners out) and they pinch my shoulders inwards. As with the M2, I need to sit closer to the wheel than I'd choose to get the clutch pedal down comfortably, but in all other respects the Cayman feels perfect from the moment the wheels start rolling. For every input you get an equal output. It's a transparent car. 
Lovely gearchange, too: the spring-loaded shift snicks around the gate at your fingertips and conducts a flat-six which, even if not as raw and raucous as the one in the original 981 GT4, is still one of today's most soul-stirring engines. With 414bhp it has less firepower than the BMW's, but it's more charismatic – and far more so than the Alpine's 1798cc turbocharged four, too. There's a lot to like about the French engine: it's light, has very little lag for a turbo and a remarkable specific output – it just doesn't sound or feel particularly inspiring.
Shame the Porsche's gearing is so long ('just needs a shorter final drive,' muses JB, wistfully), but that does mean you experience the whole sonic gamut as you go from near tickover to motorway speeds in second gear alone: the naturally aspirated note morphs from thrashy white nose to metallic howl and finally to a near-shriek before it's time to flick the lever across the gate and reset the ascent once more.
As with the Alpine, ride quality is a sweet surprise. On that same stretch of subsiding tarmac, the Porsche skedaddles down the road with its suspension (struts front and rear, compared with the all-round double wishbones in the A110) somehow isolating the body from the worst shocks while keeping each tyre in contact with the road. You feel you can directly sense the contact patch at each corner. And even in the adaptive dampers' firmer setting, it's still comfortable. 'How? How is the ride that good?' laughs John. 'It's got a half cage, 20-inch wheels filling the arches, and yet…'
How, too, are we to arrive at a verdict? Separating the two 'pure' sports cars is trickier than perhaps we'd anticipated based on the A110 R's launch. The Alpine shines on these roads. 'Although the Cayman and Alpine are closest on paper, they're very different experientially,' says Ingram. 'But equally, both hit the spot every time you drive them. With one more chance to drive just one of them on a great stretch of road, I'd find it hard to choose.'
The Alpine is truly special and, subjectively, you might choose it above the Porsche, such is the satisfaction to be found in the way it flows down the road. But the Cayman wins on points: its powertrain is the most special in feel; its level of communication through chassis and controls is higher even than the Alpine's; and its balance is the easiest to manipulate of all the cars here, safe and neutral yet malleable above and below the limit. 
Ultimately, the GT4 is just so damn good it's impossible to put it in second spot, emphatically great though the Alpine is in this setting. 'The A110 R loses out to the Porsche not on performance but because the engine lacks a voice, and the two-pedal transmission takes away a level of engagement,' is JB's sum-up. 
'The GT4 makes you feel like you're a great driver, able to find every apex with ease and modulate your braking just so. It's a slightly heavier car than the Alpine but you never have to wait for a response, or for it to settle into a turn.'
So if the Porsche shades the pure sports car fight, where does that leave the M2? In straight driving enjoyment terms, a distant third, sad to say. 
Maybe it was unfair to put it up against two such high-price, high-ability, pure-design sports cars, but they're barometers like no other and expose shortcomings that would otherwise have taken longer to come to the surface. 
It's not only the M2's mass that's the issue, it's communication and feel as well. It's too remote, no matter which mode you select for the dampers, steering, brake or throttle maps, and it really does get outfoxed on some sections of these roads.
'It's a good car that's come up against two brilliant cars. There's nowhere for it to hide,' John concludes. 'It's outclassed here, by two cars that are utter class. Given M GmbH's recent record, I didn't see that coming…'
So the M2 hasn't pulled off the David and Goliath victory we thought it might have a crack at (albeit an inverted one in terms of size). It is a very good performance car, just less of a great one than we thought it might be. That does tee up a neat rematch for when the M2 CS version comes along, though…
Specs
| | | | |
| --- | --- | --- | --- |
|   | Alpine A110 R | BMW M2 | Porsche 718 Cayman GT4 |
| Engine | In-line 4-cyl, 1798cc, turbocharged | Straight-six, 2993cc, twin-turbo  | Flat-six, 3995cc |
| Power | 296bhp @ 6300rpm | 454bhp @ 6250rpm | 414bhp @ 7600rpm |
| Torque | 251lb ft @ 2400-6000rpm | 406lb ft @ 2650-5870rpm | 310lb ft @ 5000-6800rpm |
| Weight | 1082kg (278bhp/ton) | 1700kg (271bhp/ton) | 1420kg (296bhp/ton) |
| 0-62mph | 3.9sec | 4.3sec (4.1sec auto) | 4.4sec |
| Top speed | 177mph | 177mph | 188mph |
| Basic price | £89,990 | £64,890 | £81,700 |
This story was first featured in evo issue 312.