Porsche 911 Carrera review – the consummate sports car
The latest Porsche 911 is more complete than ever, but it takes time to discover its character
There's no sports car quite like a Porsche 911 – and for many, that's part of its evergreen appeal. The current 992 generation, initially introduced at the tail end of 2019, has now matured in the market, with an expanded range that begins with standard Carrera and spans all the way to the ear-splitting GT3 RS.
Over the years, it's grown in size and some of its defining character has been ironed out of the package, but get it on a twisting road or a race track and there's no doubting its provenance. Yes, it's heavier than the 991-generation model it replaced, but then the 992 is also much more advanced. Its architecture is more aluminium-intensive, it features wider tracks, and its turbocharged engines have been fettled for even more power and torque.
Its styling is another gentle evolution: bulkier in some areas, but smoother in others, and the cabin has undergone a more comprehensive transformation, with new interfaces and a contemporary, but still distinctively 911 character.
So if you're after a 2+2 sports car there's almost certainly a 992 to suit. And with such diversity between the Carreras, Turbo S and hardcore GT models, the 911 is desirable as ever.
Porsche 911 in detail
Prices, specs and rivals
The 992 represented a fairly serious jump in pricing compared to previous generations, but inflation and strong demand has encouraged those prices to keep rising since its 2019 debut. As a result, few Porsche 911s will leave dealerships for under £100,000, making it serious money for a sports car.
Partnership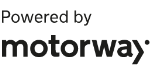 Need to sell your car?
Find your best offer from over 5,000+ dealers. It's that easy.
The basic Carrera is now priced at £97,000, with the four-wheel drive Carrera 4 costing an extra £5000. The more driver-focussed Carrera T commands £105,700, and you'll need to part with £110,000 for a Carrera S. All these models feature a turbocharged 3-litre flat-six, with the Carrera S receiving a power uplift from 380bhp to 444bhp and more standard kit. The Carrera S and T also offer a seven-speed manual gearbox as a no-cost option.
Topping the Carrera range are the GTS models, again with or without a manual transmission and all-wheel drive. The GTS costs from £122,000 and £128,000 in rear and four-wheel drive forms respectively, and as well as the bespoke styling additions also come with the forged centre-lock wheels from the Turbo S and a power bump to 473bhp.
All of these models except the Carrera T are available as a convertible for an additional £10,000, or a Targa in four-wheel drive form. The Targa swaps the folding fabric roof for a moveable centre section that hides under a large wraparound glass tonneau, recalling original 911 Targa from 1966. Of these models, a 911 Carrera 4 GTS Targa is the most expensive at £138,000.
From here, the GT3 range kicks off at £146,400 for both the standard model and Touring, with the RS coming in at a more serious £192,600. Of course, with all GT3s, they often undercut most rivals on price, but the issue isn't so much the cost rather their availability.
The 911 Turbo and Turbo S feature their own wide body and all-wheel-drive system, and are only available with an eight-speed PDK. They're priced from £159,100 and £180,600, respectively, and come in convertible body styles, too. From here, Porsche's Exclusive department gets involved, with two limited-run models currently available in the Sport Classic and Dakar. Both are very specialised in their own ways, and cost from £214,200 and £173,000.
Of course, Porsche's legendary options list means that all these prices can go into the stratosphere with certain boxes ticked. On top of the usual suspects, high-end features like night vision, active anti-roll bars, superb Matrix LED headlights and carbon-ceramic brakes are all available to really spec-up most 911 variants. If you want to visually upgrade your own bespoke 911, there are various Sport Design bodywork options, and the Paint-to-Sample service which offers over 100 more colour options at £7880. Similar extended colour ranges inside are also available, plus there's a new range of Heritage packages that include everything from cognac semi-aniline leather with houndstooth fabric inserts to a pleated leather package inspired by the early 930 Turbo. There's even a beige corduroy option.
With such a wide range, specific rivals are difficult to pin down other than to say any high-performance car from around £75k right up to full-house, track-honed supercars can be cross shopped. At its lowest levels, cars like the Lotus Emira, BMW M4 or even an Alfa Romeo Giulia Quadrifoglio could be considered a Carrera rival, while everything from a McLaren Artura and Bentley Continental GT V8 to a Ferrari Roma take aim at the Turbo S.
Convertible-specific rivals for the open-top 911s include the new AMG-designed Mercedes SL, and while it is a little more laid-back, it's hardly a Bentley Continental GT Convertible in terms of comfort or opulence. Porsche does it better if you're looking for thrills. 
The GT3 and GT3 RS don't have many direct competitors, but other track-honed supercars such as the Lamborghini Huràcan STO and McLaren 765LT are where you need to be to even get close to the performance available.
In the pages of evo, the 911 has sidled up against many of these rivals in all its forms, but one of the greatest takeaways from all those tests was the impressive variety the range can offer. This variability, plus its everyday usability, makes the 911 very difficult to beat, even if flashier rivals are faster or more exciting.
For individual reviews of each Porsche 911 variant, click on the links below: