McLaren 720S (2017 - 2023) review
evo's 2017 Car of the Year is as capable and appealing today as it was then
Just over a decade ago McLaren launched the MP4-12C. Technically impressive and very, very quick, the one thing it couldn't quite do was warm the soul.
But such was McLaren's progress, it's first ground-up replacement in 2017 represented a huge leap for the brand, because the 720S couldn't have been more different. There will be a few who'll always take the theatre and passion of the Italian supercar brands over the more effiicent Ron Dennis-style of doing things, but spend any time with a 720S and you'll understand why it was our Car of the Year in 2017, and why it still continues to thrill us six years on. Time will tell if its 750S replacement offers the same magic...
> 2023 McLaren 750S revealed as new flagship supercar
With striking and original styling giving it a presence like few other supercars, an astonishingly potent drivetrain and one of the best chassis of any production car, the 720S wasn't just a performance benchmark like its 650S and 12C predecessors, but it was one of the most engaging and complete supercars on sale.
It's not a car without faults – McLaren's V8 has rarely been the most melodic of partners, the infotainment system is a nuisance to operate and good lord do these things shed value, but the 720S remains one of our favourite cars.
McLaren 720S in detail
Engine, gearbox and technical specs – The basic architecture is familiar from several other McLarens, but it's certainly put to good use here
Performance and 0-60 time – As our measured 5.6sec 0-100mph time suggests, the 720S is as brutally fast as it gets
Ride and handling - Fluid and talkative, the 720S handles as well as it goes
MPG and running costs - It's a supercar, right? Still, nearly 30mpg should be possible on a run
Interior and tech - Great to look at and sit in, and provided you don't focus too much on the smaller controls, great to use too
Design - A high point in the current McLaren range – purposeful, but also beautifully sculpted
Prices, specs and rivals
Use cosmic levels of restraint to avoid specifying any options and a basic 720S came in at £228,560. Luxury and Performance trim levels added to this tally, while a huge range of colours, trim options and other toys lift each figure towards the £300k mark.
Partnership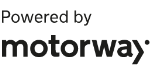 Need to sell your car?
Find your best offer from over 5,000+ dealers. It's that easy.
Luxury specification brings with it dark palladium-coloured exterior trim, silver window surrounds, ambient lighting for the engine bay and cabin, liberal use of leather trim, and heated and memory-adjustable sports seats. Performance swaps the palladium exterior trim for carbonfibre, the silver window surrounds for graphite, and spreads a mixture of leather, Alcantara and carbon throughout the interior – along with, once again, ambient lighting.
The sector in which the 720S competes is hotly contested but also varied. Most recently at evo, we selected the Ferrari 488 Pista, Lamborghini Aventador SVJ and Porsche 991 GT3 RS for direct comparison with a 720S Track Pack (mainly a roll bar, buckets and enough carbon to shed 24kg), a test in which the McLaren held its head high.
The regular car comfortably stands comparison with the less focused of each of these, not least the Ferrari F8 Tributo, probably its closest rival conceptually, while the market for open-topped cars at this level to rival the Spider is hardly small either. Whatever you choose to consider a rival though, the 720S is right up there. Maserati's new MC20 is a fresh Italian rival that loses out on ultimate speed with from its smaller V6, but hits back with a fluid, manageable, yet superbly engaging experience. But traditional rivals aren't the only new cars McLaren has to worry about, as the age of the hyrbid supercar is now here. Ferrari's 296 GTB is a masterclass in its field, hitting the ground running with an intuitive driving experience that uses its hybrid elements for good rather than evil. 
It's also worth mentioning though that McLaren depreciation can be as fierce as the car's performance. Early examples have already dropped as low as £100,000 – a fall of £100k from the basic, non-optioned figure they were worth originally. Modern supercars can be hit and miss with residual values, but the best 720S right now could well be a used one with a healthy extended warranty