New Mercedes-AMG GLC 63 S E Performance – power over substance
With Formula 1 technology, a clever hybrid system and a more efficient engine the new Mercedes-AMG GLC 63 S E Performance should be a step in the right direction…
​​​It's nearly a year since we first drove AMG's new C63, the one without the snarly V8 but with a beefed up variant of the A45 S's 2-litre turbocharged four-cylinder engine, albeit positioned longitudinally rather than transverse as in the hyper hatch. Which means it is also nearly 12 months since we came away underwhelmed and rather disappointed with Affalterbach's answer to BMW's M3. 
A couple of days spent with the new Mercedes-AMG GLC 63 S E Performance, a crossover/junior SUV that shares so much with the C63, and it's hard to determine where the recipe has been improved. Powerful? Good grief, yes. There's a combined 671bhp from the hybrid powertrain that also serves up to 752lb ft of torque, which means even this obese 2235kg machine will reach 62mph in a claimed 3.5sec, which feels as absurd as it sounds. 
> Mercedes-AMG C63 S E Performance 2023 review
Production of such outputs comes courtesy of the 469bhp M139L four-cylinder and an electric motor, capable of producing up to 201bhp alone depending on the drive mode selected – to extract such extreme power from a 2-litre engine, Mercedes has fitted it with an electric motor of its own, sitting between the turbine wheel on the exhaust side and the compressor wheel on the intake side to help spin a 175,000rpm electronic exhaust-gas turbocharger.
Developed from learnings provided by its Formula 1 team, the electric turbo takes drive directly from the turbocharger's shaft, spinning the compressor up to speed before the exhaust gases take over. The result is a sizeable improvement in response rates from idle and across the engine's power and torque bands.
Cooling for its hybrid battery pack is also created by technology 'inspired' by AMG's Formula 1 team, with the 6.1kWh capacity unit providing 107bhp of continuous power and 201bhp for a 10-second blast when you select Race mode - one of nine drive modes available, which is coincidentally is the same number of gears as the automatic gearbox. There's also a two-speed gearbox on the rear-axle driving the electric drive unit. 
Partnership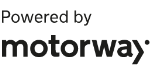 Need to sell your car?
Find your best offer from over 5,000+ dealers. It's that easy.
It's a hugely complex drivetrain and the numbers it produces are impressive if borderline insane, but unless you ramp it up all the way to the full 671bhp, it doesn't feel as quick as the numbers suggest. Despite producing 262bhp/ton there isn't the punch of the A45 S that has a similar power-to-weight ratio. The GLC's initial surge feels sharp but the performance quickly tails off, even with the full 671bhp (305bhp/ton) dialled in it feels a long way off the thrilling sensation you get when you let an M3 or Alfa Giulia QV off their respective leashes. And the headline power and torque numbers are only available to you for a 10-second blast. 
On an autobahn to use as a device to climb into the boot of the car you're trying to burn the paintwork off with your headlights, the GLC 63 delivers that in-gear surge that adds 50mph to whatever speed you are travelling at in what feels like an instant, with its 171mph maximum indecently achievable all of the time. But as a vehicle in which to sprint down an enjoyable road, its powertrain lacks the engagement factor that brings a good car to life. It feels very much like a powertrain to do the numbers rather than one to create memories. 
It's a similar story with how it drives in general. The technology continues underneath with steel springs paired with adaptive dampers and active anti-roll bars. There's also rear-axle steering, three-stage speed-sensitive steering and an electronic diff in the rear axle that all come together to produce a car that feels so locked down you want to send it for some counselling to discover why it's so uptight and unwilling to let people into its life.
Having both axles assisting in the turn-in process provides it with unexpected agility and rate of response, the nose tucking in where you need it, the tail faithfully following. But it feels a one-dimensional process, one that offers little indication or feedback of what's going on beneath nor any invitation to get involved with the process. Yes, the 4Matic four-wheel drive can send 100 per cent of the torque to the rear axle but it feels inert and as playful and engaging as you'd expect a 2+ ton SUV to be. It makes a Macan, F-Pace SVR or Stelvio Quadrifoglio feel like fine-honed sports cars in comparison. In the GLC 63 you simply hold tight and hope the systems don't power down. And that the brakes hold out, because they have an incredibly solid feel to them but provide no modulation, and even if you are only using the mildest performance on offer they feel weak and under-endowed. 
Away from how it drives, the interior works well, the ergonomic layout intuitive, the seats supportive both when you exercise the car's speed or settle to a cruise – it has that feel of a car you could spend hours driving without tiring. Too many of the controls require using the large central screen, although buttons are provided for quick-fire short cuts including switching off the ADAS systems. But the steering wheel needs a rethink, better still every button removed from it, and some of the trim and finishing materials used throughout the cabin will be too OTT for some, especially those older clients who can stomach the six-figure asking price. 
Ultimately, for a car that provides so much performance the GLC 63 S E Performance offers very few ways in which to engage with, and to enjoy it beyond a short, sharp 10-second drag race. The V8s might be a thing of the past for all but the GT models in the AMG portfolio, but surely that doesn't also mean the fun and character the sub-brand has spent decades cultivating has to be thrown out, too? And what of the electric range courtesy of the chunky hybrid system it carries around all the time? 7.4 miles. Quite. 
Price and rivals 
The Mercedes-AMG GLC 63 S E Performance has a price tag that's equal to its performance output, weighing in at an absurd £108,995, which is considerably more than the £92,320 BMW charges for its 503bhp X3 M Competition. Alfa Romeo's 520bhp Stelvio Quadrifoglio at £87,000 and the £85,180 Jaguar charges for the 542bhp F-Pace SVR look like bargains in comparison, and are the two we would choose along with the £71,700 Porsche Macan GTS. Or an M3 Touring, RS4 Competition or even the cheaper (£91,000) C63 S E Performance estate…